Okay, no more bats, I promise.  After all, my book Fang Face isn't about bats, or old crones or baseball or anything like that.

It's a vampire book!

Even better, a FUNNY vampire book!

And even better, better, you can be a guy or a girl and still like it!  It's for everyone! 


Click the Buy Me button to the right.

oh... and I lied about the bats.

Hey, here's something cool.  Listen to the interview I did on the

Rick Kogan "Sunday Papers" program on WGN radio.  Thirty eight states ... and Canada!  Did you hear me!  Canada!  Woo-hoo!

      Click to listen

My Books

About the nut

(um... author)

(Bite, er, contact

info. Contests,

Reviews

Stuff like that)

Buy't me!

Photoes, er, photos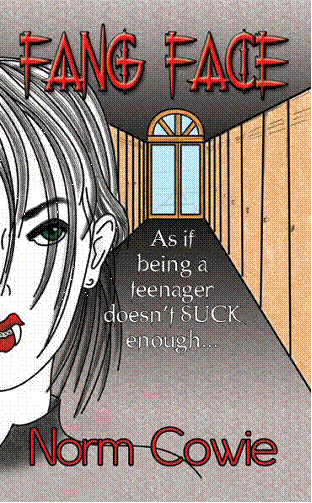 Do you want me to appear at your school?   

Silly you ... Click
here.