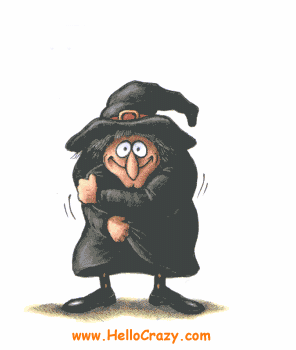 Okay, Witchy here won't  be appearing, but I promise ... I won't flash ya.

Anyway, I'd love to come to your school and do a presentation.  I'm funny ... looking ... and I use deodorant, so you'll  enjoy having me over.

If you are interested in having me speak to your school, have your teacher ...  principal, events coordinator, pet aardvark ...or you know, whoever's interested, click on the link below to My Speaker's Page.

In the meantime, if you want to know where I'm appearing, click
here
(it links to my other website)
Okay, here goes:  follow
this link
to my Speaker's Page.