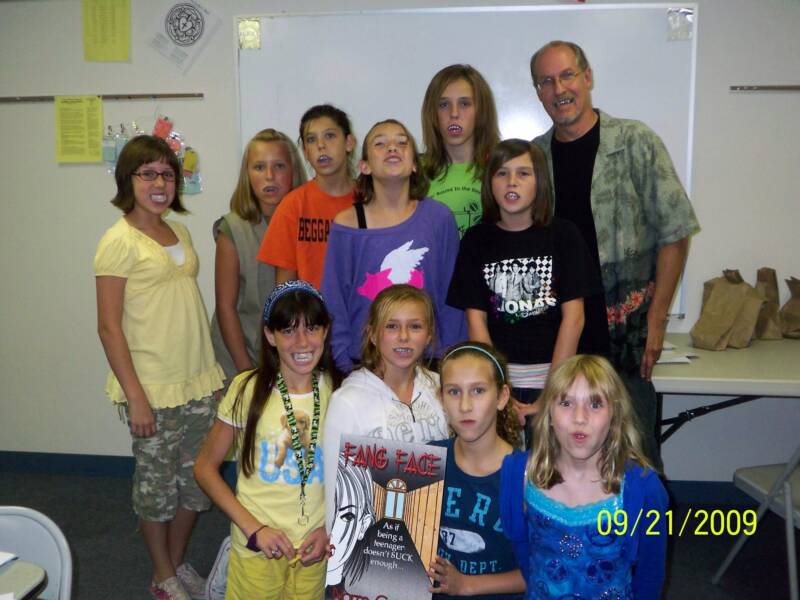 Girl Scout Troop 418 show their fangs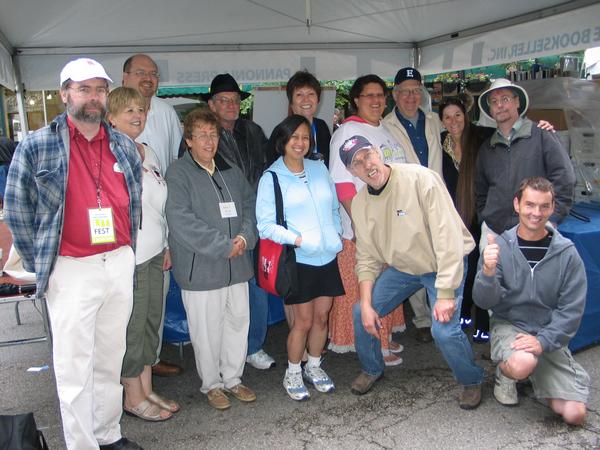 With the  other Echelon authors at Printers Row. June (who's the goof?  You just can't let me out of the coffin, er, house)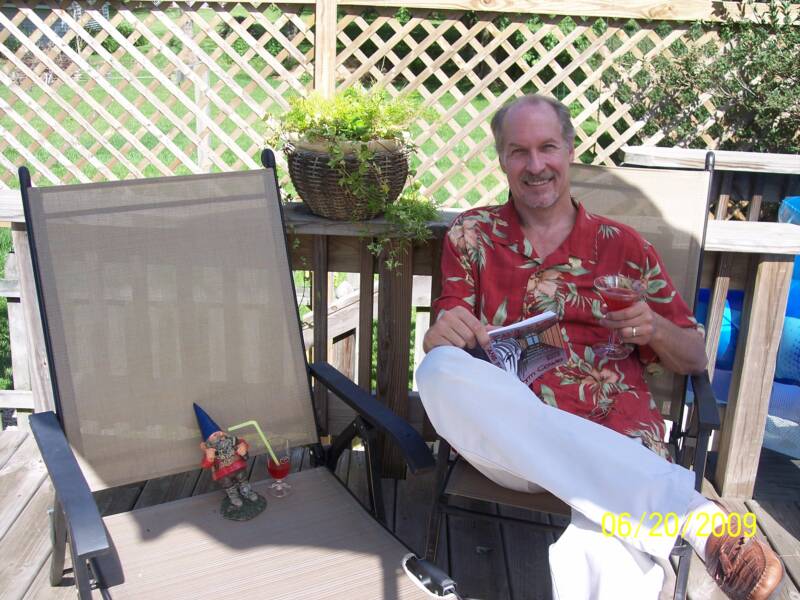 Having drinks with Gnomey by the pool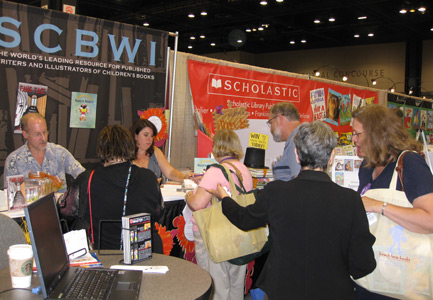 With author Julie Bond at the Society of Childrens Book Writers and Illustrators booth at the American Library Assn meeting in Chicago 2009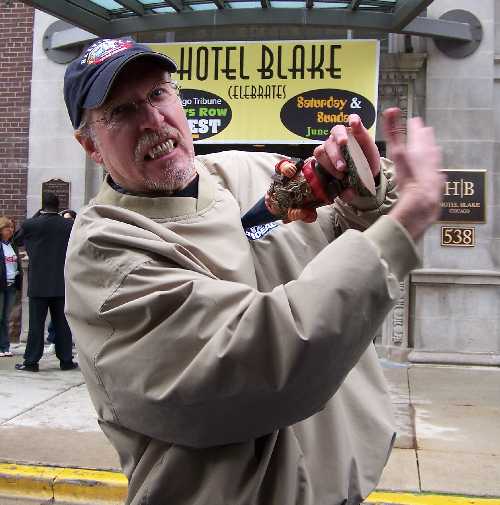 The only way to kill vampires ... stab them with a gnome's hat.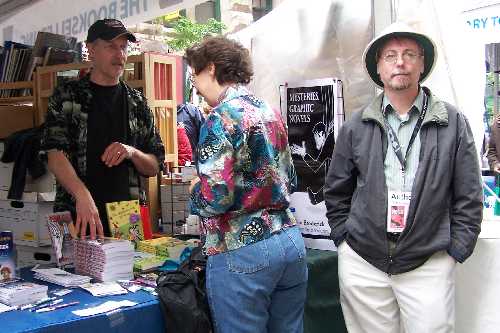 At Printers Row 2009 with graphic novelist Tim Broderick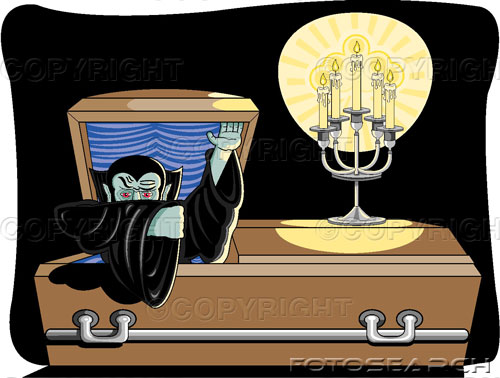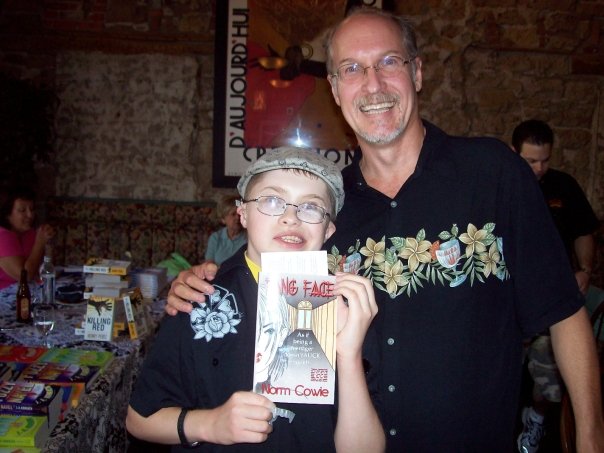 With new friend Brndon at Galena Literary Festival 2009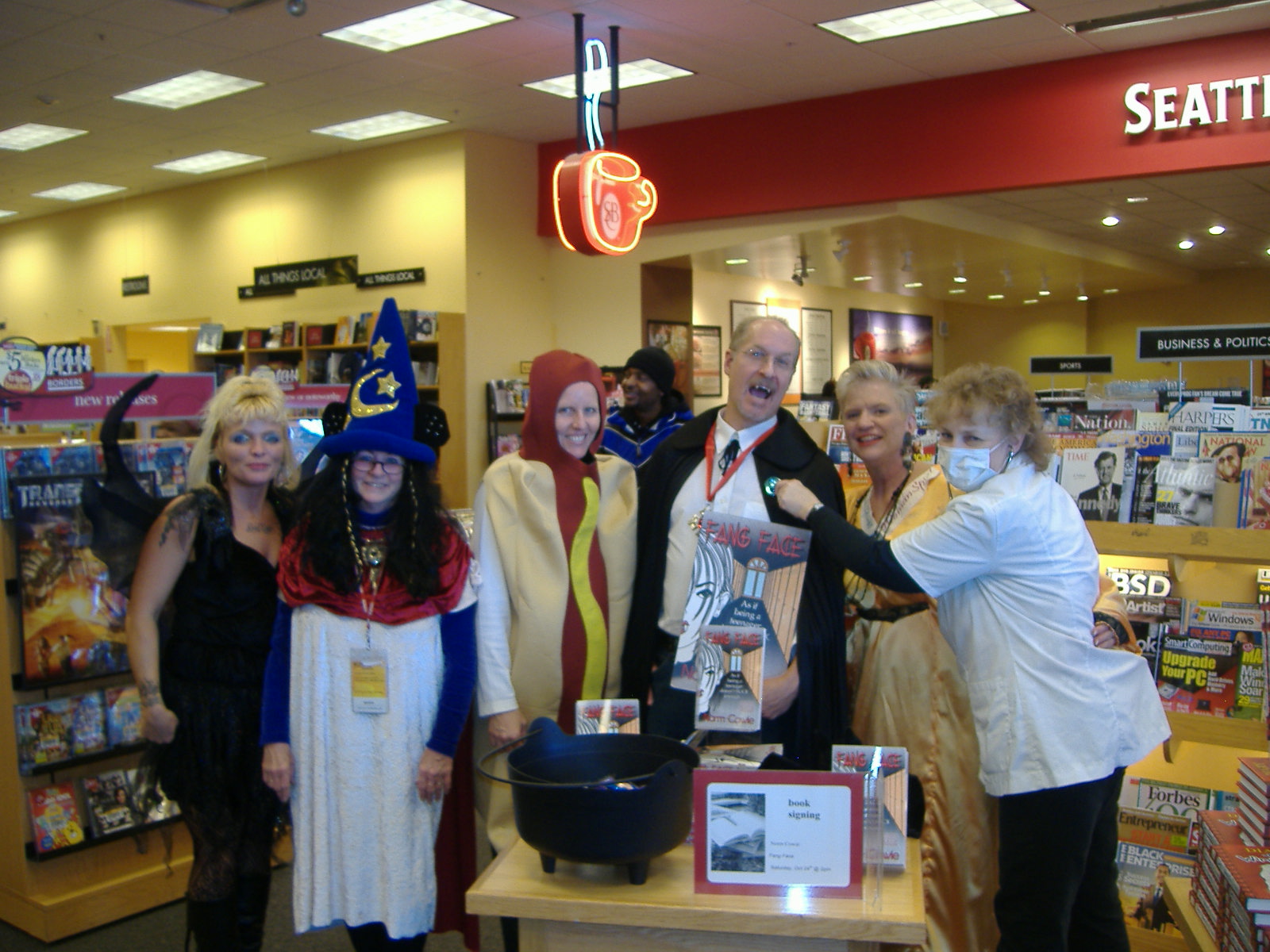 With the creatures of Borders Books, Matteson.  Photo thanks to Raeann Racine (the hotdog)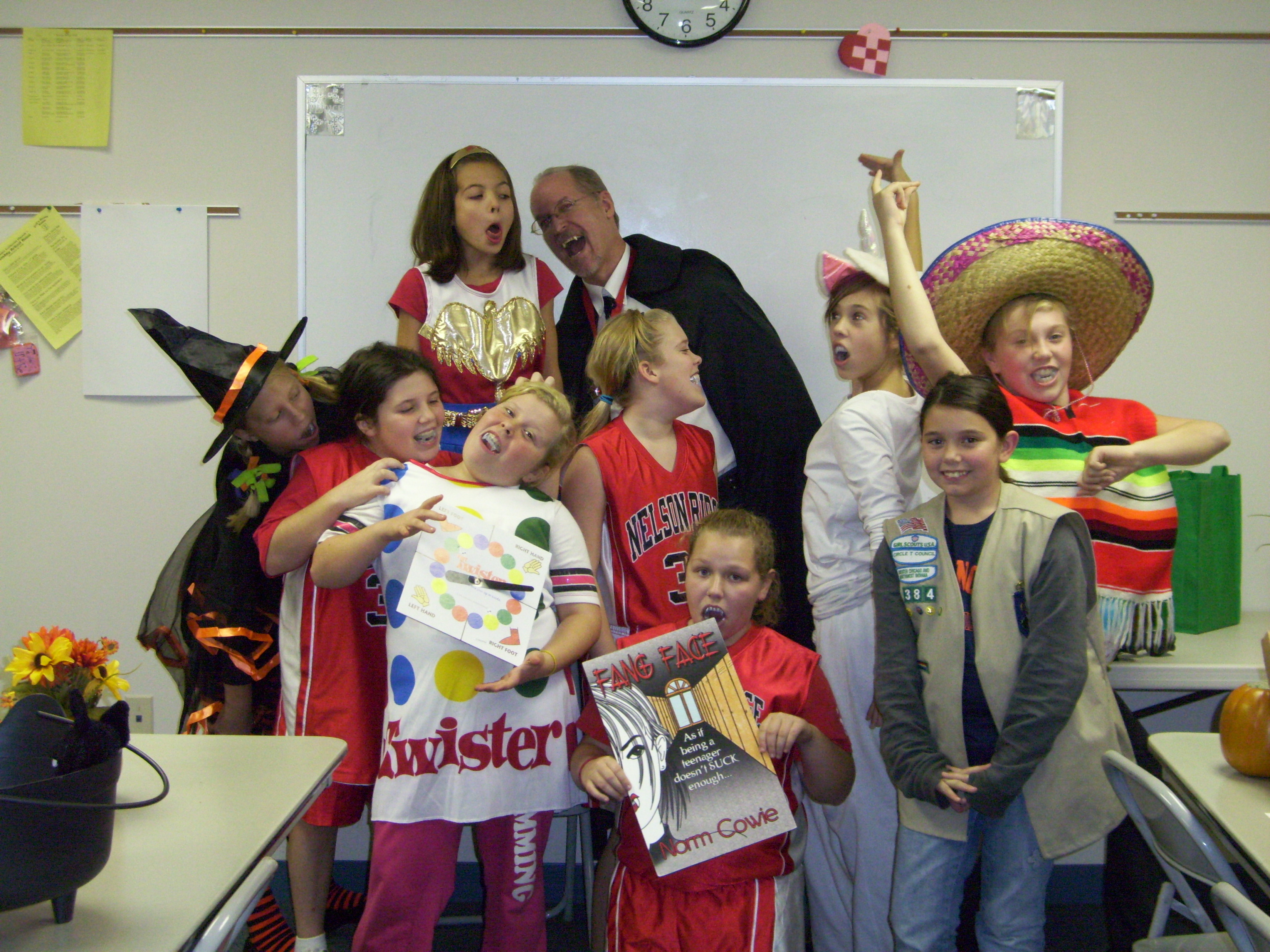 Girl Scout Troop # 384 getting into the 'spriit' of Halloween. 

(photo Jodi Davis, troop leader)